Advertisement
Some fans have expressed concern after young actress Mercy Kenneth shared an excerpt of a movie where she was acting with a python.
The 13-years actress has taken to her Instagram page to share an excerpt of a movie title of the film, 'UZOMIRI' where she was seen with a huge python around her neck.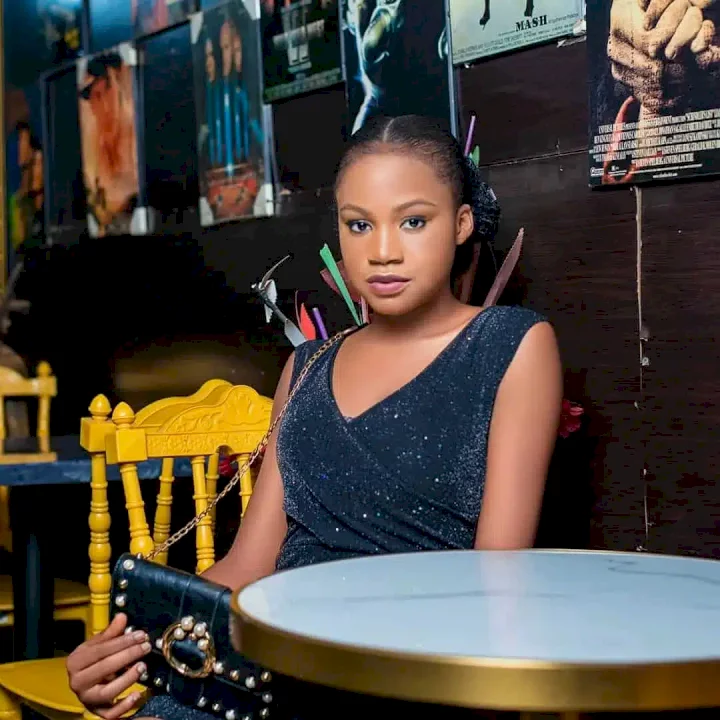 Mercy Kenneth was seen fidgeting while the movie director placed the reptile around her neck. Some of her fans have reacted to the video by asking if she wasn't scared. Others have also quizzed if it wasn't going to affect her.
Ivybeauty commented: Awwnn my baby I feel your hidden fears 😂❤️❤️❤️ my brave gurl ❤️
oyinka_adewale also wrote, You try oooo 💔💔💔😂😂r
Prince_ade also said, Smaller don carry snake 😂
natriciawhite also commented; I don't care how much they are paying me to do a movie scene with a serpent around my neck dat offer will be a no no 4 me.. I hate snakes. Tru money!"
dongle quizzed; With all due respect.:
Aint all this having negative impart 🤔
The video….Link to the video….
Advertisement