Advertisement
On Friday, January 20, 2023, a patient at the Calcot Dlephu clinic in Tsakane, Ekurhuleni, South Africa became so frustrated after waiting for four hours to be attended to that he threw urine at nurses who were gossiping.
A video making rounds on social media captured the moment the patient complained while three nurses sat across the table gossiping.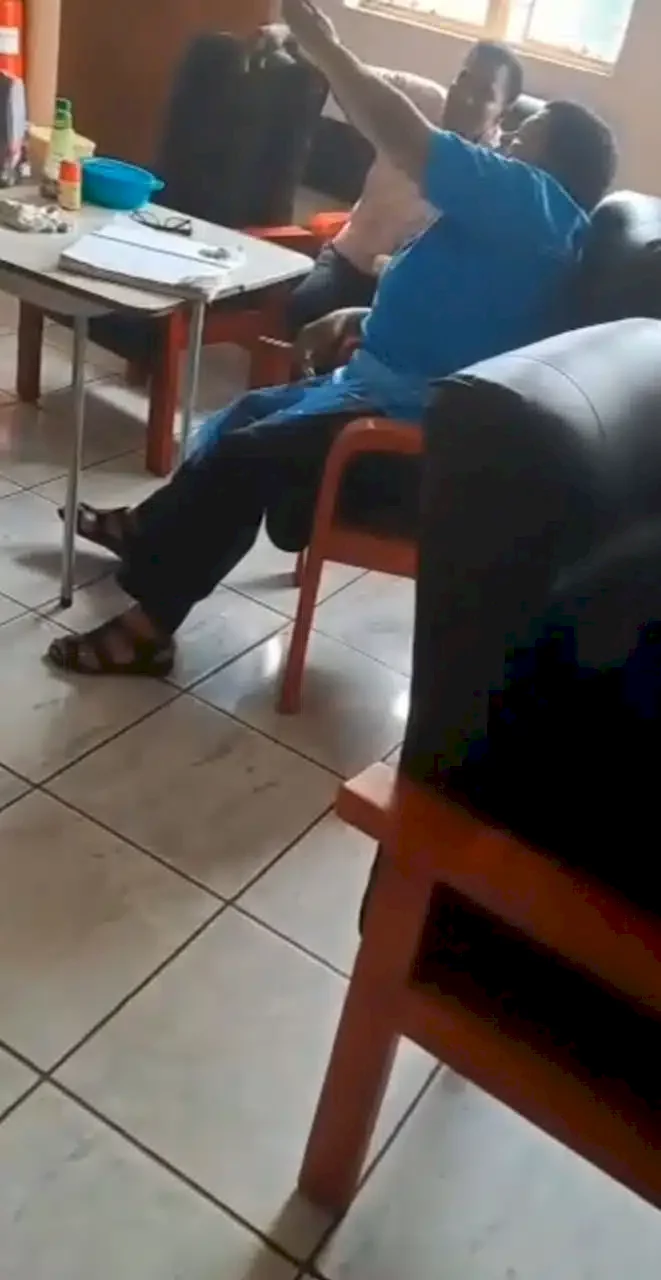 "It's 3.30pm now and we have been waiting," he said in the background while the nurses snubbed his presence.
The patient, however, lost it and angrily sprayed his urine at the nurses without remorse.
Gauteng MEC for health and wellness, Nomantu Nkomo-Ralehoko said the conduct was inhumane and vulgar.
"Irrespective of the complaint the member of the public might be having against the health workers, this cannot justify the attack on them. It is uncalled for and we condemn this vulgar act in the strongest possible terms," said Nkomo-Ralehoko.
She also urged people to use the available recourse mechanisms if they are dissatisfied with the service they receive, such as escalating complaints and allegations to quality assurance people or the facility manager.
Watch the video below … Link♦
Advertisement